Asian Women Workers Newsletter (AWWN) is published quarterly by Committee for Asian Women (CAW). It reports the issues, news, struggles and life experiences on Asian women workers.
If you work with women workers, and you want to share your struggles and experiences in your country, we are glad to receive your contributions and publish it in the newsletter. We are also interested in exchanging publications with labour groups, women organisations and trade unions.
CAW is a regional women workers organisation with the following objectives:
Assists in consciousness raising among women workers in formal and informal sectors in Asia towards the realisation of the commonalities of their situations, problems and analysis;

Supports the organising efforts of the organised women workers to effect favourable changes in their lives;

Facilitates networking and linkages amongst women workers and related groups within Asia and outside for solidarity and support.

To be the regional platform for women workers in Asia, to facilitate and / or represent the voice of women workers in Asia.
| | |
| --- | --- |
| Hong Kong & Macau | HK$100 |
| Asia, excluding Japan | US$25 |
| Outside Asia & Japan | US$50 |
Please send your subscription and a bank cheque payable to "CAW LIMITED" to the secretariat
Secretariat address:
Unit E, 4/F, Skyline Tower,
18 Tong Mi Road, Mongkok, Kowloon, Hong Kong.
Telephone: (852) 2722 6150
Fax: (852) 2369 9895
E-mail: cawhk@hk.super.net
Website:
http://www.freeway.org.hk/~cawhk/
http://members.tripod.com/~cawhk/
MEMBER
of the POD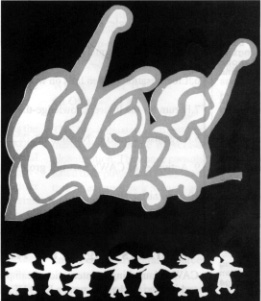 To subscribe the full version of this newsletter, please read this first!.
Last updated: 28 January 1999.
Action Alert:
"Workers' Rights are Human Rights"
CAW is launching an international campaign of workers, women and women workers, to wear a RED HEADSCARF or RED RIBBON on 10th December 98, 8th March and 1st May 99. (for details refer pg. 8)

This is to remember that women and women workers' struggle for our basic rights, have always been going on. While we have made much gains in the course of history, we are now facing serious threats of losing what we have won. So it is time to defend our rights against the relentless wave of destructive "Globalization"!

Workers, women and especially, women workers, are encouraged to wear a red headscarf/red ribbon (whichever is appropriate) on this day, to show your solidarity and reaffirm your committment to the workers' and women struggle!

Please help spread this message to your community, organizations that you belong or work with and your friends. If you have any further questions or any other ideas how we can spread this campaign, please feel free to contact us at the secretariat.
---
Previous issues
October 1997 | January 1998 | April 1998 | July 1998 | October 1998
---
Updated by: Kevin Li