Voices of Women
Workers on IWD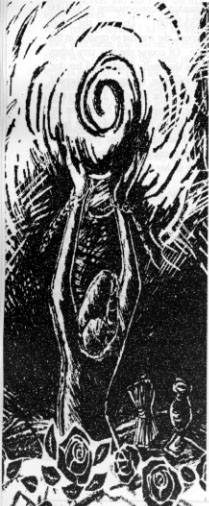 India
"You are opening our country to the plunder of foreign capitalists; you are advertising to the world that our labour and resources can be bought cheap; you who are allowing Indian companies to close down by the thousands -- why do you pay no attention to our employment needs? Our need for jobs, our need for job security, our need for democratic working conditions?"

Women workers in NOIDA [an industrial zone outside Delhi-Ed.] charged the Indian government with questions that it obviously dares not answer. But as women who are forced to toil in the free trade zones, they know the answer very well:

"These questions arise out of the fundamentally exploitative foundations of our society, our economy and our state where a rich and propertied minority control all levers of power over the labouring majority."

With high hope and determination, working women in NODIA pledged themselves in solidarity on this special day to the Charter of Demands which laid the road of their struggle:

We demand as women
March 8, International Women's Day be declared a holiday;
That the Indian Parliament fulfill the promises of equality enshrined in the Constitution of India... by ensuring at least 33% representation of women in the Parliament and state legislatures.
We demand as workers
A monthly minimum wage of Rs 2500 (US$62.5);
Implementation of labour laws in all factories in NOIDA-ESI, provident fund and minimum leave facilities;
Immediate installation of creches in all factories employing 30 women and above as provided by law;
Maternity leave be extended to 4 months;
Administrative check on discriminatory practices such as non-recruitment or dismissal of women on the ground of marriage.
(Source: The Voice of Working Women, published by All-India Coordinating Committee for Working Women, March 1998)
Sri Lanka
Fifteen years ago, women workers at Polytex Garments in Ekala, Ja-Ela, went on strike on March 8, 1983, a timely inauguration of International Women's Day in Sri Lanka. With great courage, working women in Sri Lanka have walked in solidarity for 15 years. But this road never came easy -- their action was 'greeted' with baton charges, posters destroyed and rally dispersed. But the oppressive regime failed to push them back. This year, working women in Sri Lanka came together again, demanding equal status to women and a decent life for all.